ACORUS CHARITY WALK AGAINST DOMESTIC VIOLENCE
Saturday, 24 September 2016
Prague 6, Divoká Šárka park, camping Džbán
Save the date and join us again on our Charity Walk Against Domestic Violence. The third annual walk will take place on Saturday, 24 September 2016 in Prague. This time, there will be two circular routes throughout Divoká Šárka Park - 6 km traditional "family" one with tasks for kids on the way and a new 12km long "touristic" route. As usual, we are preparing a fun afternoon full of music and activities for the whole familyin the Džbán camp site. Hope to see you in September.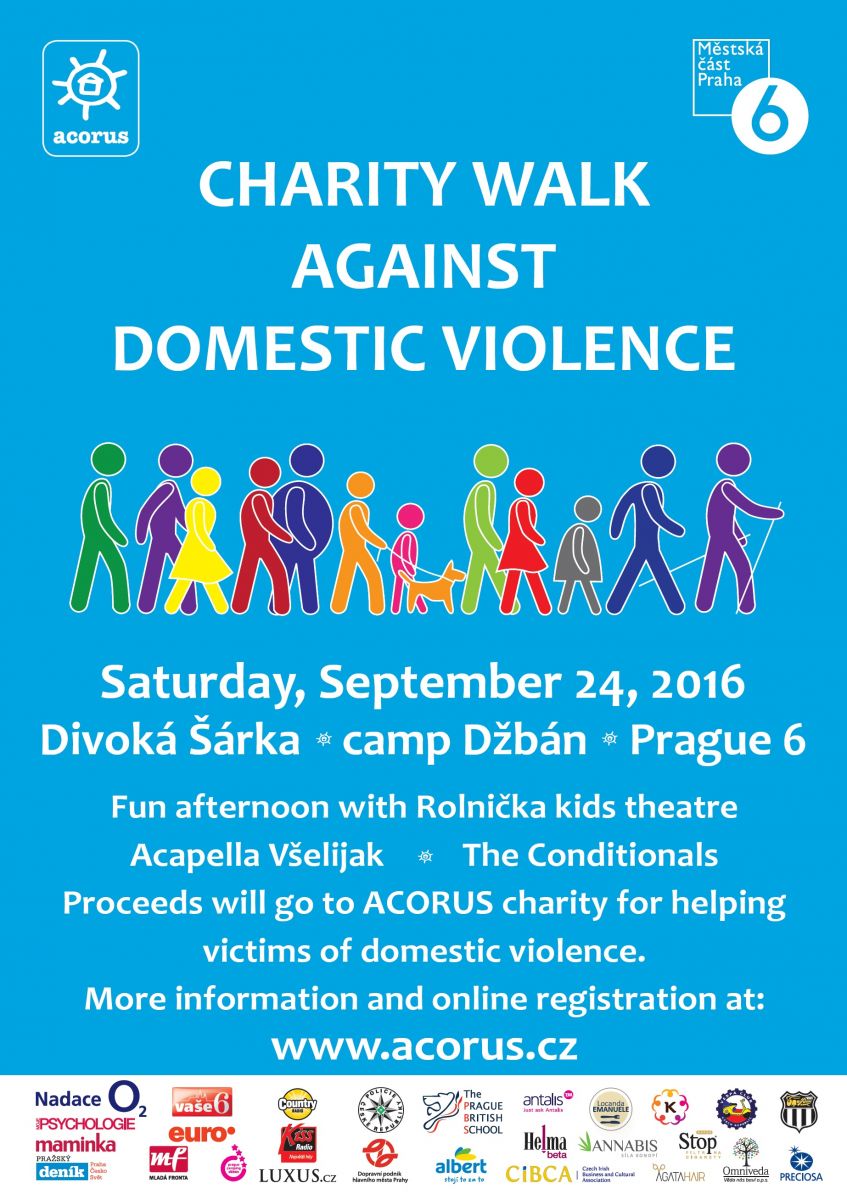 HOW TO TAKE PART
Anybody who likes walking and wants to contribute to a good cause can take part. You can register in advance online or at Džbán camping site in Prague 6 on the day of the walk. You can register already now. The first 100 participants registered online will receive gifts from the sponsors on the day of the walk.

ONLINE REGISTRATION latest by Thursday 22 September 2016, 8 p.m.
For online registration you pay the registrationfee of minimum 150,- CZK through a secure paypal "Darujme.cz" (see below). When paying do not forget to tick the "Iwish to receive a Gift Confirmation" box at the bottom of "Personal details".
REGISTRATION on 24 September 2016
Come along and register on the day of the walk on Saturday 24 September 2016. Registration will take place from 11 a.m. to 1 p.m. in the Džbán camping site in Prague 6. You will find the registration table at the START stall in the camp (entrance from the car park). Registration includes a minimum entry fee of at least 150, - CZK which will go directly to the ACORUS charity. Children under 15 are free of charge